1.3

RStudio IDE

There are a few essential RStudio addins to make it easy to edit and preview your website, and you can find them in the menu "Addins" on the RStudio toolbar: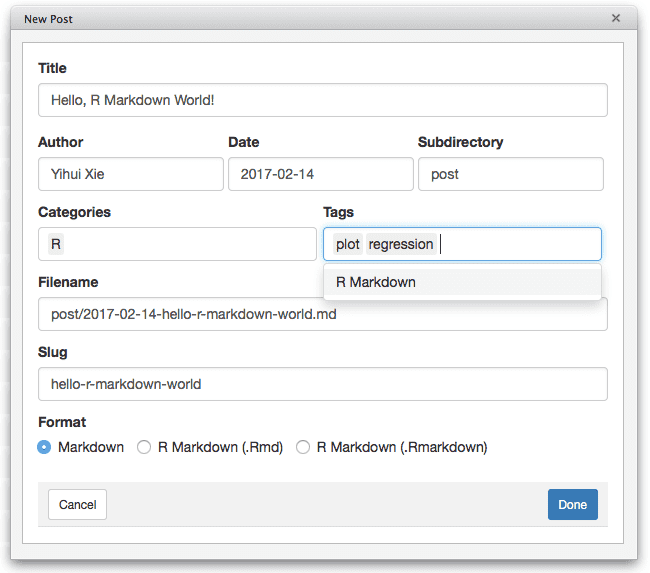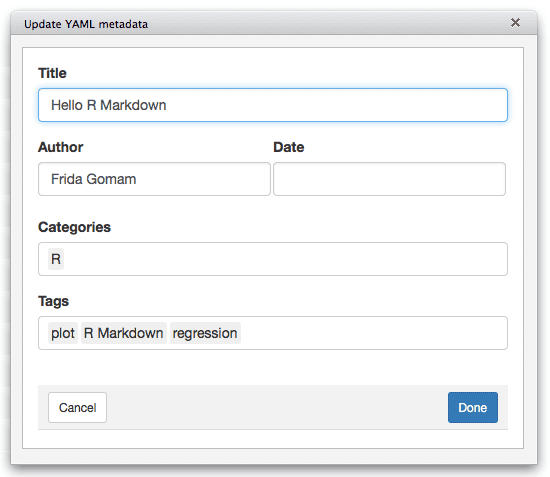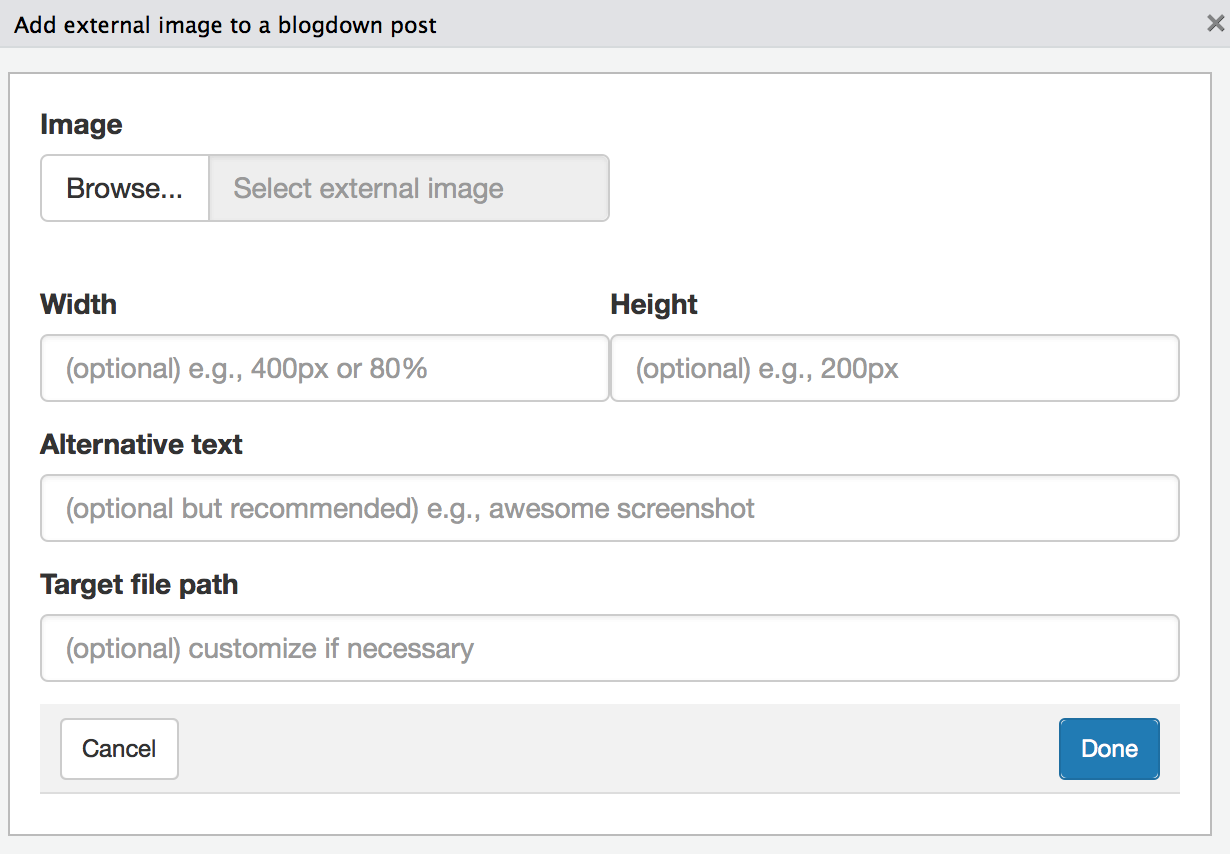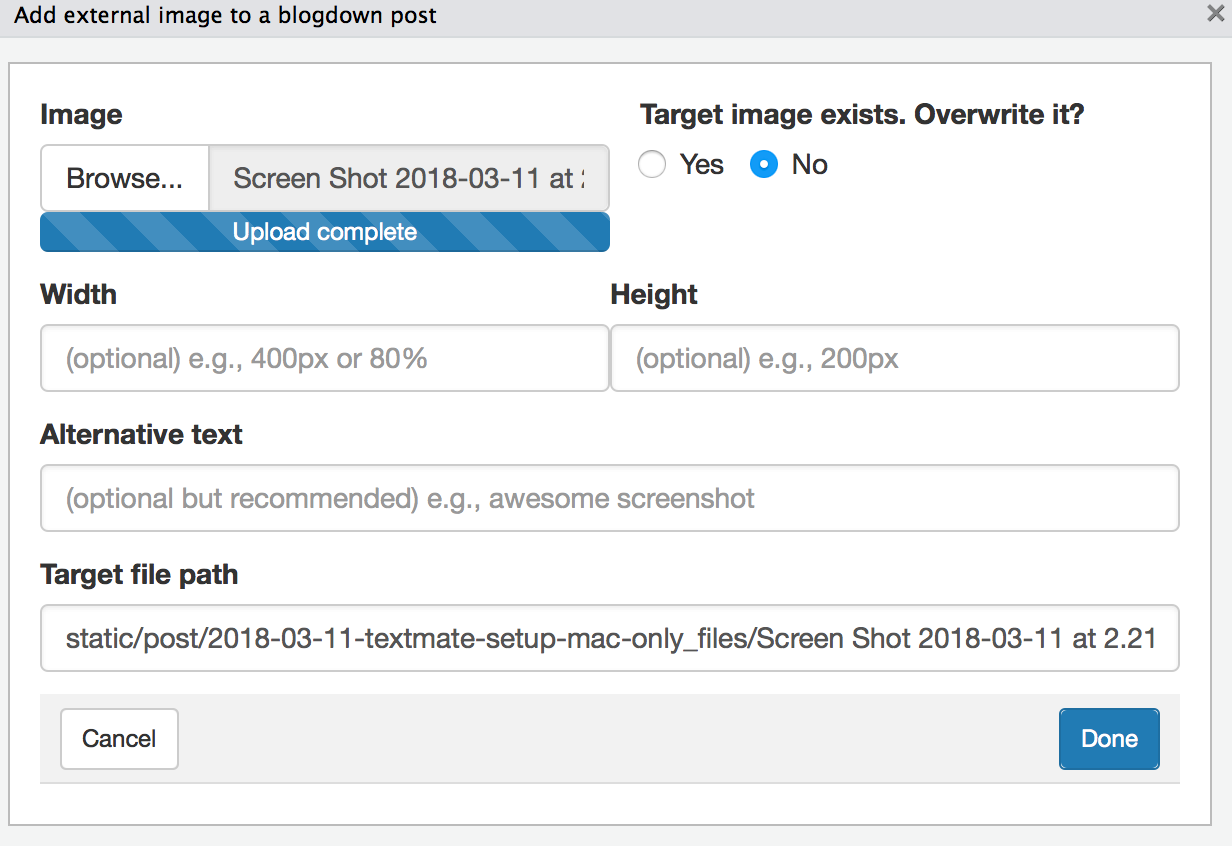 With these addins, you should rarely need to run any R commands manually after you have set up your website, since all your posts will be automatically compiled whenever you create a new post or modify an existing post due to the LiveReload feature.
If your RStudio version is at least v1.1.383,12 you can actually create a website project directly from the menu File -> New Project -> New Directory (see Figure 1.6 and 1.7).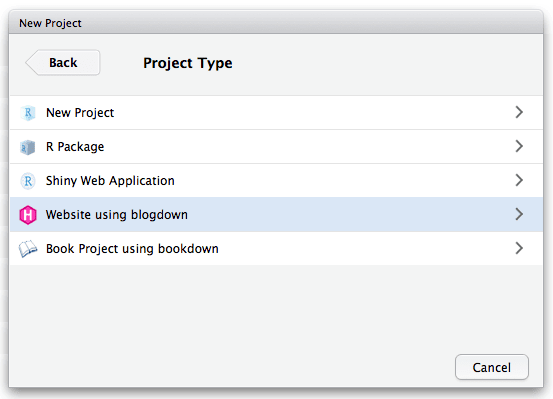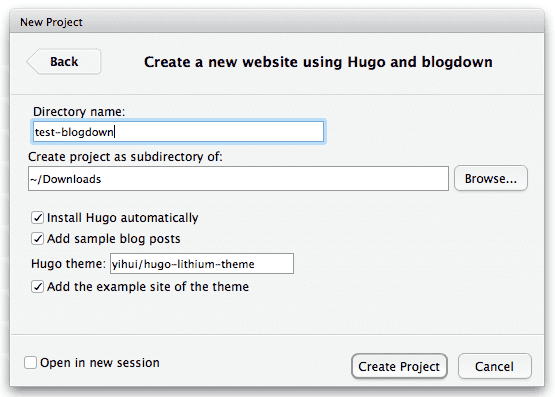 If your website was created using the function blogdown::new_site() instead of the RStudio menu for the first time, you can quit RStudio and open the project again. If you go to the menu Tools -> Project Options, your project type should be "Website" like what you can see in Figure 1.8.
Then you will see a pane in RStudio named "Build," and there is a button "Build Website." When you click this button, RStudio will call blogdown::build_site() to build the website. This will automatically generate files in the public/ directory.13 If you want to build the website and publish the output files under the public/ manually, you are recommended to restart your R session and click this "Build Website" button every time before you publish the website, instead of publishing the public/ folder generated continuously and automatically by blogdown::serve_site(), because the latter calls blogdown::build_site(local = TRUE), which has some subtle differences with blogdown::build_site(local = FALSE) (see Section D.3 for details).
We strongly recommend that you uncheck the option "Preview site after building" in your RStudio project options (Figure 1.8).14 You can also uncheck the option "Re-knit current preview when supporting files change," since this option is not really useful after you call serve_site().