13.2

Building a plot

So far, whenever we've created a plot with ggplot(), we've immediately added on a layer with a geom function. But it's important to realise that there really are two distinct steps. First we create a plot with default dataset and aesthetic mappings:
 

ggplot

(mpg, 

aes

(displ, hwy))
 p <-p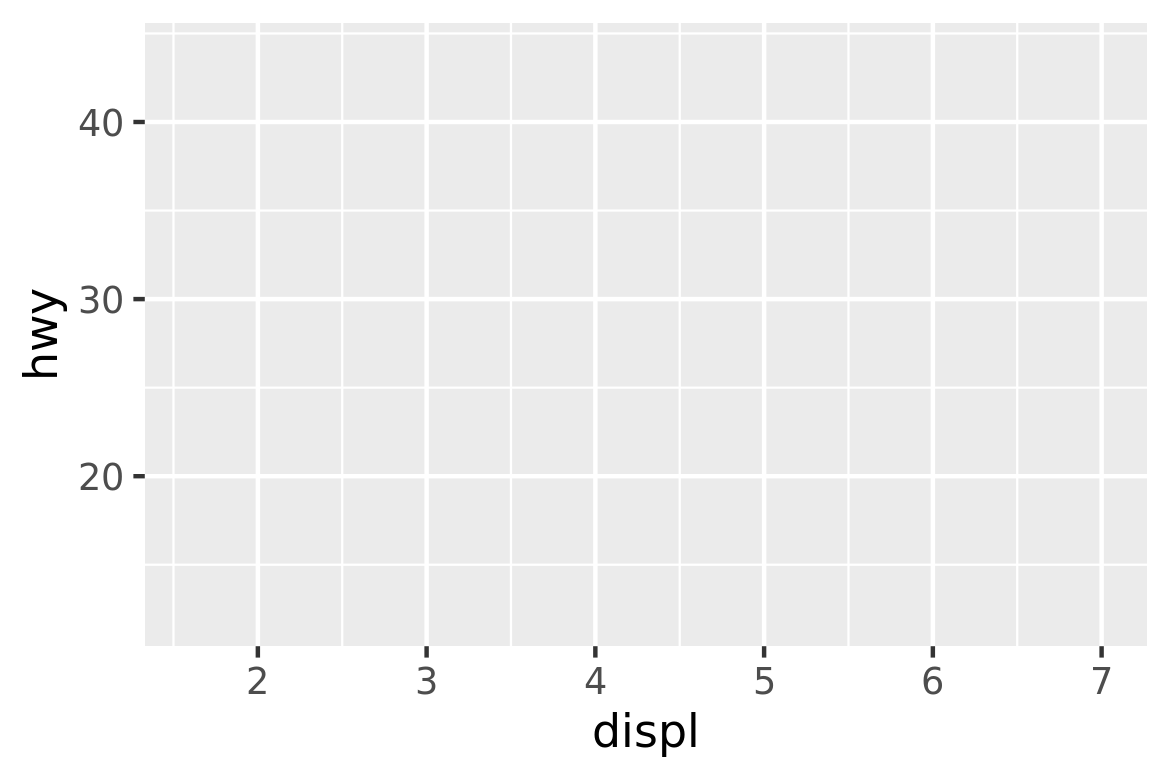 There's nothing to see yet, so we need to add a layer: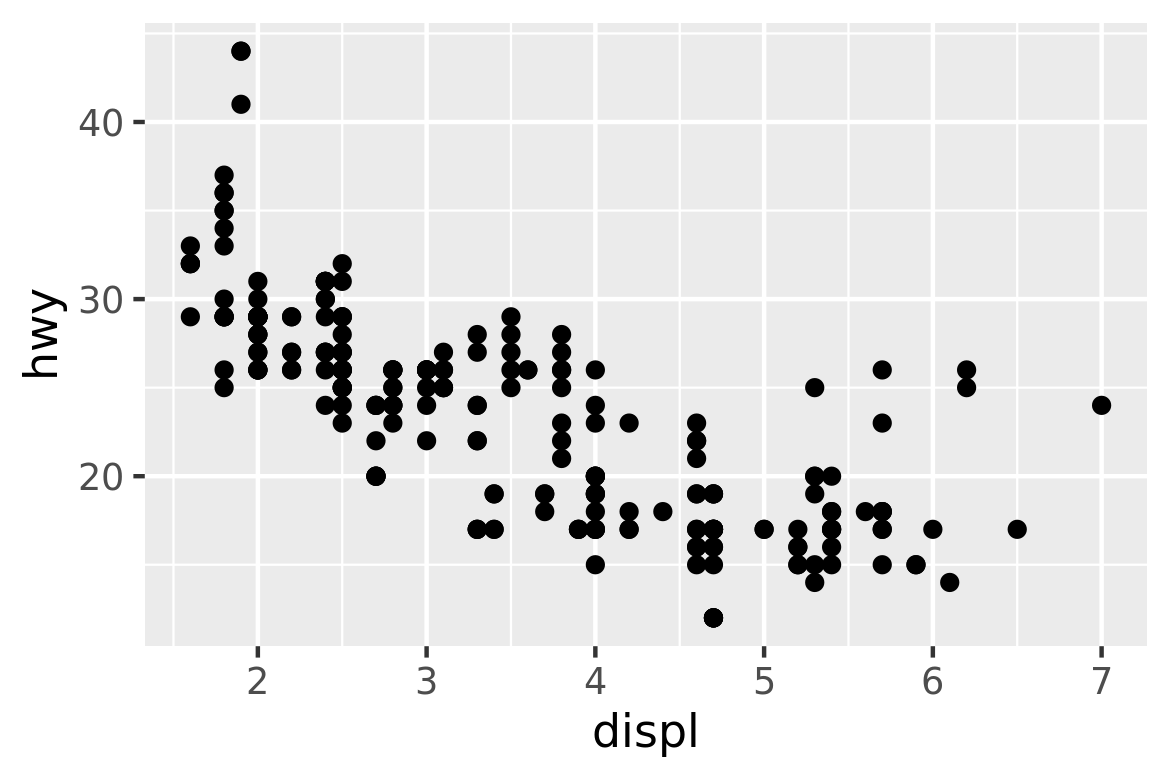 geom_point() is a shortcut. Behind the scenes it calls the layer() function to create a new layer:
+

 

layer

(
 p 

mapping =

 

NULL

, 
   

data =

 

NULL

,
   

geom =

 

"point"

, 
   

stat =

 

"identity"

,
   

position =

 

"identity"


   )
This call fully specifies the five components to the layer:
It's useful to understand the layer() function so you have a better mental model of the layer object. But you'll rarely use the full layer() call because it's so verbose. Instead, you'll use the shortcut geom_ functions: geom_point(mapping, data, ...) is exactly equivalent to layer(mapping, data, geom = "point", ...).